Profile of the chair
Our scientific self-conception
Profile of the Chair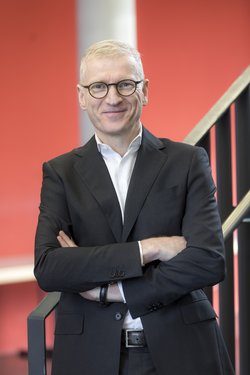 Over the past two decades the technological evolution - among other factors - had and still has an impact on the progress in business informatics research. Both universities and economic practice promote this evolution. In the context of digitizing value chains, the interdigitation of information and object expands which demands an increase in the integration of domain and application system. Thereby, it is of importance that the independent examination of application systems for fulfilling business requirements becomes obsolete as entrepreneurial activities are progressively infused by application systems.
Nevertheless, the implications and consequences that arise from the use of information technology are barely analyzed and results are rarely translated in practical lines of action. From time to time, the analytics of cause-effect relationships is lacking; the corresponding thoughts on profitability in theory (that result in effect-defective decision models) remain empty. The situational effect of application systems demands a broad empirical basis to formulate generalizable cause-effect relationships. As a result, pragmatic recommendations fail due to a lack of in-depth knowledge about cause-effect relationships.
This is precisely the point where our Chair researches either on its own or with partners from practice to set new priorities. In Germany, expertise about operating large application systems in business practice is not pronounced in this form by any other professorship. At the same time, we suggest that the digitization can be a major part of Business Informatics.
Auswirkungen des Corona-Virus auf Betrieb und Veranstaltungen des IIS-Lehrstuhls
Bitte beachten Sie die nachfolgenden Hinweise bezüglich der Auswirkungen der COVID-19-Pandemie auf unseren Lehrbetrieb im Wintersemester 2021/22:
Die Lehrveranstaltungen des Wintersemesters 2021/22 werden wieder in Präsenz bzw. hybrid durchgeführt. Dabei gelten die 3G-Zugangskontrolle und die Maskenpflicht. Bitte beachten Sie auch die allgemeinen Infos der Universität. Über die entsprechenden Modi werden Sie ebenfalls in unseren Moodle-Kursen informiert. Die Zugänge zu den Moodle-Kursen finden Sie bei den nachfolgenden Links jeweils unter MATERIAL (bitte ganz nach unten scrollen):
Die Sprechzeiten aller Mitarbeiter des IIS-Lehrstuhls finden weiterhin wie angegeben statt und werden auf virtuellen Kanälen (E-Mail, Telefon, Videobesprechung) durchgeführt. Termine erhalten Sie auf Anfrage bei den entsprechenden Mitarbeitern.
Projekte und Seminare in den Bachelor- und Masterstudiengängen finden ebenfalls im virtuellen Raum statt. Beachten Sie dazu die Informationen zu den entsprechenden Veranstaltungen, die wir in unseren Moodle-Kursen veröffentlichen. Die Zugänge werden freigeschaltet,

sobald Sie eine Zusage erhalten haben. Der Bewerbungsprozess läuft wie gewohnt ab.

Die Anmeldung zu Abschlussarbeiten erfolgt weiterhin über die bekannten Wege - bitte kontaktieren Sie hierzu wie gewohnt Ihren Betreuer. Die individuelle Betreuung durch unsere Mitarbeiter findet in digitaler Form statt.
Top News from Business Information Systems
You can find more current news on this page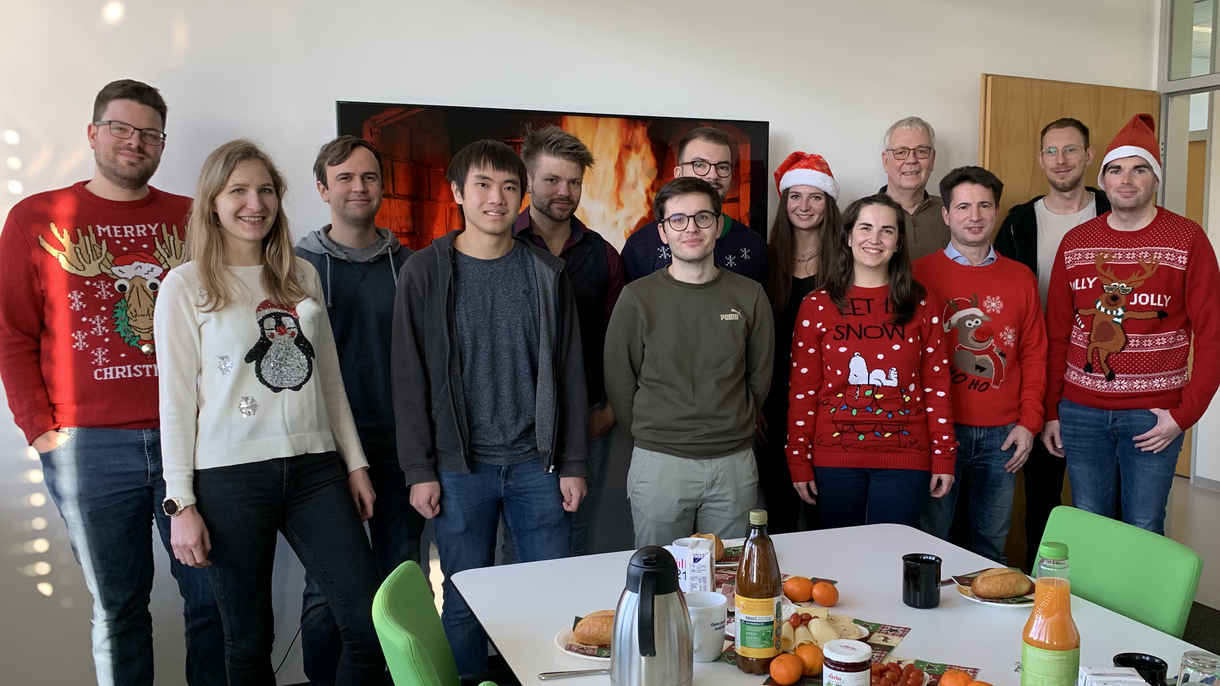 Mi, 22. Dez. 2021
Der IIS-Lehrstuhl wünscht allen Studierenden, Kooperationspartner und Kolleg:innen schöne Weihnachtstage und ein frohes neues Jahr!
Consultation
Prof. Dr. Schütte and the research assistants of the IIS-chair offer the following consultations for the students
| Professor + Research assistants | Day of the week | Time of day |
| --- | --- | --- |
| Prof. Reinhard Schütte | Thursday | 11:45 am - 12:45 am |
| Marek Holze | Thursday | 2:00 pm - 3:00 pm |
| Michel Muschkiet | According to agreement | |
| Anika Nissen | According to agreement | |
| Sarah Seufert | Wednesday | 10:00 am - 11:00 am |
| Felix Weber | According to agreement | |
| Mareen Wienand | According to agreement | |
| Tobias Wulfert | Monday | 11:00 am - 12:00 am |
Please announce your participation in a consultation briefly by mail. Thank you!
Kooperationen des IIS-Lehrstuhls