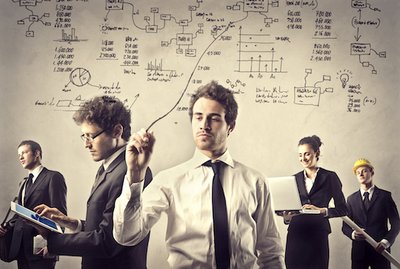 Master - Vorlesung
Wirkung und Wirtschaftlichkeit von IT-Systemen (WIWIT)
Lecturer:

Prof. Dr. Reinhard Schütte

Term:

Summer Semester 2016

Cycle:

Sommersemester

Time:

Donnerstag 12 - 14 Uhr

Room:

V13 S00 D50

Start:

21.04.2016

Language:

German

Participants:
Learning Targets:
Die Studierenden
sind in der Lage differenziert über unterschiedliche IT-Systeme zu diskutieren
verstehen die Auswirkungen von IT-Systemen
kennen Methoden zur Analyse der Wirkungen von IT-Systemen und können diese anwenden
verstehen die Entscheidungssituationen bei der Beurteilung der Wirtschaftlichkeit von IT-Systemen
beherrschen Methoden zur wirtschaftlichen Bewertung von IT-Systemen
können die erlernten Inhalte im Rahmen einer praktischen Fallstudie anwenden 
Outline:
Informationssysteme und ihre Systematisierungen
Die Wirkung von Informationssystemen auf unterschiedlichen Ebenen (Volkswirtschaft, Industriesektoren, Unternehmen, Mitarbeiter)  
Das Produktivitätsparadoxon der Informationstechnologie
Methoden zur Analyse der Wirkung von IT-Systemen in Organisationen
Methoden zur Bewertung von IT-Systemen in unterschiedlichen Entscheidungssituationen  
Fallstudien zur Demonstration unterschiedlicher situationsbezogener Wirkungsweisen 
Literature:
Brynjolfsson, E.; Yang, S.: Information Technology and Productivity. A Review of Literature. Advances in Computers, 43 (1996) 2, S. 179-214.
Brynjolfsson, E.; McAfee, A.: The second machine age : work, progress, and prosperity in a time of brilliant technologies. New York et al. 2014.
Petrovik, O.: Lean Management und informationstechnologische Potentialfaktoren. Wirtschaftsinformatik, 36 (12994) 6, S. 580-590.
Schumann, M.: Betriebliche Nutzeffekte und Strategiebeiträge der großintegrierten Informationsverarbeitung. Berlin et al. 1992.
Weitzendorf, T.: Der Mehrwert von Informationstechnologie. Eine empirische Studie der wesentlichen Einflussfaktoren auf den Unternehmenserfolg. Wiesbaden 2000. 
Methods of Assessment:
Zum Modul erfolgt eine modulbezogene Prüfung in der Gestalt einer Klausur (in der Regel 60-90 Minuten).