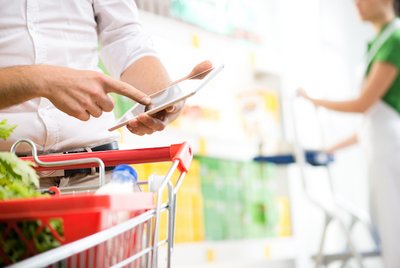 Master - Vorlesung
Retail Enterprise Systems (RES)
Lecturer:

Prof. Dr. Reinhard Schütte

Term:

Winter Semester 2022/2023

Time:

Mittwoch, 16:15 - 17:45 Uhr

Room:

R09 R04 H02 (bitte beachten Sie die Infos im Moodle-Kurs)

Start:

12.10.2022

Language:

German

Moodle:

LSF:

Participants:
Learning Targets:
Die Studierenden
sind in der Lage die Besonderheiten der Domäne "Handel" zu erläutern
sind in der Lage Retail Enterprise Systems als domänenspezifischer Fall eines Enterprise Systems zu erläutern und von anderen Enterprise Systems zu unterscheiden
verstehen die inhaltliche Ausdifferenzierung des Aufgabenumfangs von Retail Enterprise Systems und können diese wiedergeben
kennen die Komponenten von Retail Enterprise Systems und können diese strukturiert darstellen und erläutern
können spezifische Unterschiede von Logistik- und Finanzsystemen gegenüberstellen und vergleichen
können die Spezifika bei der Einführung von Retail Enterprise Systems ausgehend von Produkten einzelner Technologielieferanten darstellen
können die erlernten Inhalte im Rahmen einer praktischen Fallstudie anwenden
Outline:
Handel und Handelsunternehmen
Retail Enterprise Systems - Entfaltung des Gegenstandsbereichs
Aufgabenorientierte Entfaltung anhand einer domänenspezifischen Architektur
Architekturen und Produkte der Technologielieferanten
Ausgewählte Lösungsprobleme bei Retail Enterprise Systems
Einführung von Retail Enterprise Systems
Retail Enterprise Systems in der Wartungsphase
Literature:
Ahlert, Dieter; Becker, Jörg; Olbrich, Rainer; Schütte, Reinhard (Hrsg) (Hrsg.): Informationssysteme für das Handelsmanagement – Konzepte und Nutzung in der Unternehmenspraxis, Springer, Berlin 1998. ISBN 978-3540635840
Becker, Jörg; Schütte, Reinhard: Handelsinformationssysteme - Domänenorientierte Einführung in die Wirtschaftsinformatik. Redline Wirtschaft, Landsberg 2004. ISBN 978-3636031440
Schütte, Reinhard: Erfolgsfaktor Informationssysteme - Eine Fallstudie zur operativen und strategischen Bedeutung der IT im Handel. In: Distribution und Handel in Theorie und Praxis. Wiesbaden 2009, S. 629-645.
Schütte, Reinhard; Vering, Oliver; Wiese, Jens: Erfolgreiche Geschäftsprozesse durch standardisierte Warenwirtschaftssysteme. Springer, Berlin 2000. ISBN 978-3642980510
Schütte, Reinhard; Vering, Oliver: Erfolgreiche Geschäftsprozesse durch moderne Warenwirtschaftssysteme - Produktübersicht marktführender Systeme und Auswahlprozess. Springer, Berlin, Heidelberg 2011. ISBN 978-3642205224
Methods of Assessment:
Zum Modul erfolgt eine modulbezogene Prüfung in der Gestalt einer Klausur (in der Regel 60-90 Minuten). Die Prüfung in diesem Modul kann nicht abgelegt werden, wenn "Ausgewählte Themen von integrierten Informationssystemen" bereits bestanden ist.
Material:
The course material is only available to a restricted user group. You are either not logged in or not in the usergroup.