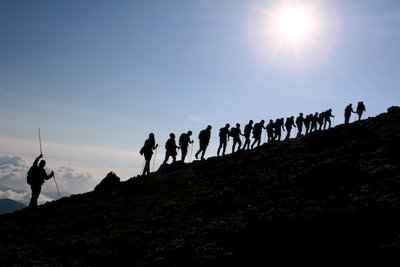 Bachelor-Übung
Enterprise Transformation (ET)
Lecturer:

Contact:

Term:

Summer Semester 2023

Cycle:

Sommersemester

Time:

Donnerstag von 10 - 12 Uhr

Room:

S06 S00 B32

Start:

27.04.2023

End:

13.07.2023

Language:

German

Moodle:

LSF:

Participants:
Description:
Auswirkungen des Corona-Virus auf Betrieb und Veranstaltungen des IIS-Lehrstuhls
Die Lehrveranstaltungen des folgenden Sommersemesters 2021 werden in digitaler Form durchgeführt. Über die entsprechenden Modi werden Sie ebenfalls in unseren Moodle-Kursen informiert. Den Moodle-KEY finden Sie hier weiter unten unter MATERIAL!
In der Übung sollen die Studierenden basierend auf den Vorlesungsinhalten Transformationskonzepte diskutiert und erarbeitet werden. 
Material:
The course material is only available to a restricted user group. You are either not logged in or not in the usergroup.